OUR PHILOSOPHY
"Know Self – Know Wealth". Simple and pure. Our interpretation of true wealth is what you have within (your thoughts, creativity, feelings, goals, ambitions and beliefs) and what you give to others (your time, thoughtfulness, generosity, humility and contribution to the greater good), not the materials you possess. The material should enhance who you are, not define it.
Testimonials
"I only wear this Tee on special T-shirt occasions, love the fit and design"
The shirt for the hoddie.
"Gangsters got this thing about flowers!" - Evidence
So this is the shirt you need, when its too warm and you cant wear the hoodie! You need to have a shirt version of the hoddie. 100
Love love love!!!!!
I love the quality and the designs. It was worth the wait since it came from overseas!! Id definitely order again!
Soul Ova Gold Giveaway
Follow our IG https://www.instagram.com/soul_ova_gold/ for details!
Bare Your Soul Blog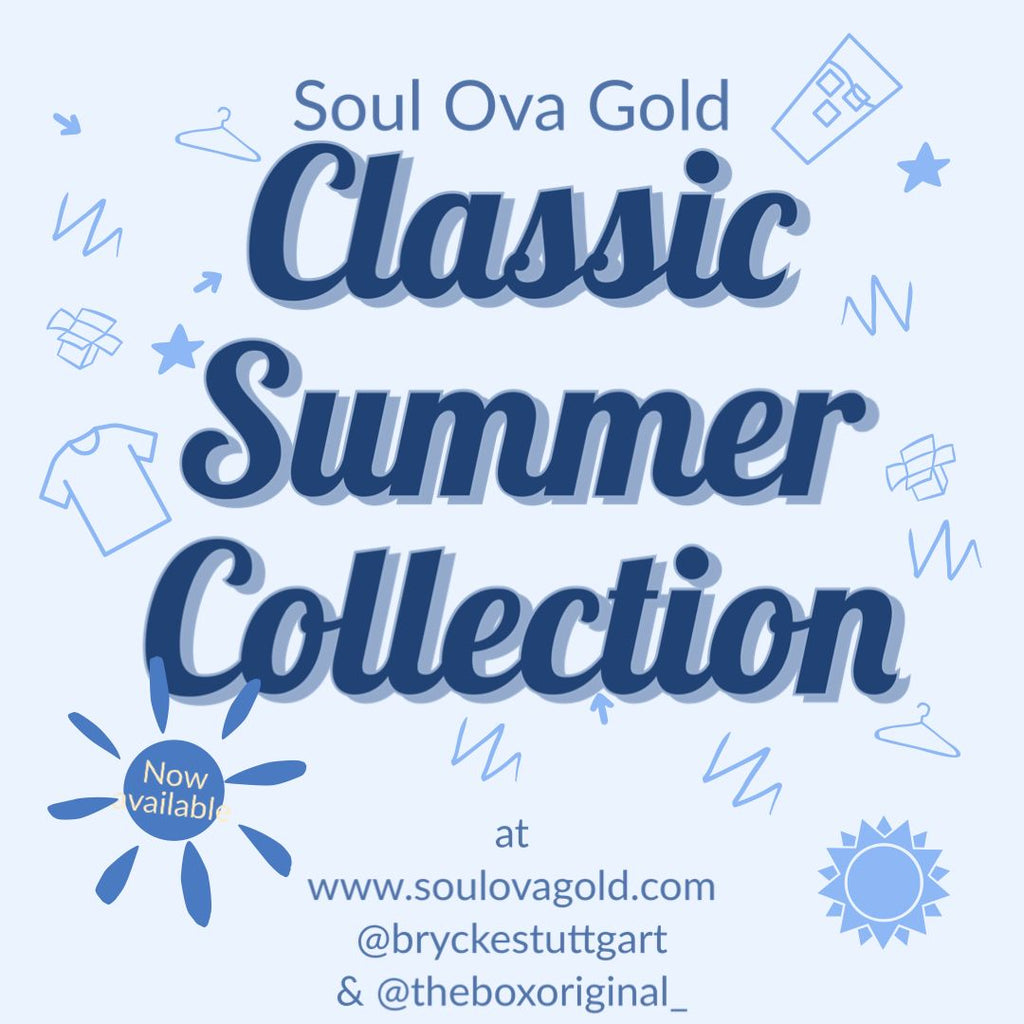 🔥 Introducing the Classic Summer Collection from Soul Ova Gold! 🔥

📍 Stuttgart, Germany 🇩🇪

🌴 Embrace the summer vibes and elevate your style with our brand-new Classic Summer Collection. 🌞 These captivating t-shirts are designed to make a statement wherever you go, and we're thrilled to share them with you, Stuttgart!

👕 Each piece in the collection is a work of art, meticulously crafted with superior quality and unparalleled comfort in mind. Made for those who seek both style and substance, our Classic Summer Collection is a must-have for fashion-forward individuals like you.

🎨 From vibrant colors to tropical motifs, our designs capture the essence of the sun-soaked season. Let your personality shine through with our timeless graphics and tasteful typography.

🛍️ Visit our website and explore the full range of Classic Summer Collection t-shirts. Link in bio! 👆

🎁 As a special treat, we're offering an exclusive discount of 15% off your purchase from the Classic Summer Collection. Simply use the code "SOULSUMMER15" at checkout. Don't miss out on this limited-time offer!

📣 Share the excitement and tag your friends who would rock these summer essentials. Let's make this summer in Stuttgart one to remember!

🔔 Follow us for more updates, behind-the-scenes glimpses, and future releases. Stay connected with Soul Ova Gold!

✨ Embrace the summer spirit with Soul Ova Gold. Let's make waves together!